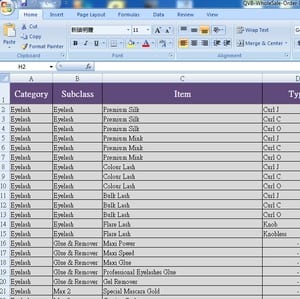 08 Feb 2014

WholeSale Order Form

This is an excel made order form for a client for the purpose of wholesale transactions.
Easier, more modern and dedicated order form applications were not implemented because of the fact that the client had no product structure or even regular products. We did not have enough information nor the time and budget given from the client to design a more efficient platform for the client to use. The following features were implemented in the excel form:
Auto-Protected Area
Drop-down lists
Add-New & Delete Records
Auto-Save after macro execution, Auto Calculation etc.